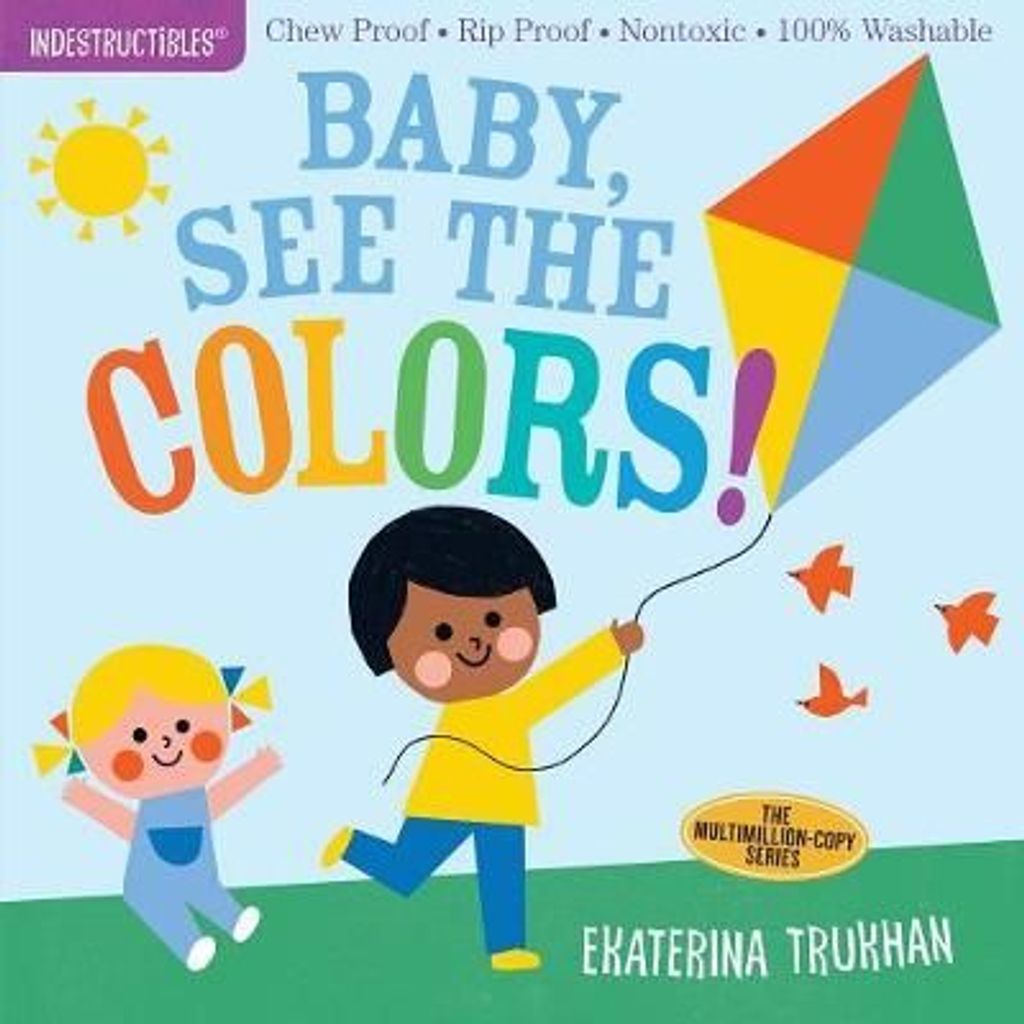 Baby See The Colors! (Indestructibles Book)
By Ekaterina Trukhan
It's the little series that goes—and goes and goes and goes, now selling over 900,000 copies a year. Built for the way babies read, Indestructibles engage all their senses during storytime—even their desire to munch!
Now from Ekaterina Trukhan, a Russian artist who is new to the series and brings the gift of instantly appealing color and brightness, comes a new basic concept book just right for babies: Baby, See the Colors! will make little ones' eyes light up, with illustrations of objects from everyday life grouped by the colors of the rainbow—strawberries and ladybugs are red; school buses and bananas are yellow!
Printed on lightweight, non-toxic paperlike material, Indestructibles are rip-proof, chew-proof, gum-proof, and drool-proof, 100% nontoxic and easy to clean—or throw in the dishwasher.
---